Thomas A. Saenz Named MALDEF President And General Counsel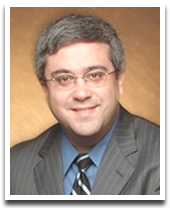 July 15, 2009 – Yesterday, MALDEF announced Thomas A. Saenz, Counsel to Los Angeles Mayor Antonio Villaraigosa and veteran civil rights leader, as its new President and General Counsel. Saenz will join MALDEF in mid-August.

"We could not ask for a better civil rights leader than Thomas Saenz to take the helm of MALDEF at this critical time," said Patricia A. Madrid, Chairman of the MALDEF Board of Directors and former New Mexico Attorney General. "The Latino community is currently facing a drastic rise in hate crimes and witnessing an explosive rebirth of extremist anti-immigrant rhetoric and measures that adversely affect all Latinos. A highly respected attorney and community leader, Thomas brings a wealth of legal expertise and dedication to civil rights causes that fundamentally define the future of Latinos. We are looking forward to a great future under his leadership as we work together to advance the mission of MALDEF," Madrid added.

"Tom Saenz has been a trusted advisor who understands the importance of public service and working on behalf of those in need," said Los Angeles Mayor Antonio Villaraigosa. "His zealous leadership, legal prowess and counsel have helped diversify our body of City commissioners, provide living wages for our City's workers, and demand a quality education for every child in Los Angeles. I thank Tom for his devoted service to the City of Los Angeles and wish him all the best in his new endeavor. MALDEF is not only inheriting a brilliant legal mind, but also a passionate and committed champion of civil rights."

Saenz had previously served at MALDEF for 12 years. During that time he successfully challenged California's unconstitutional Proposition 187 and led numerous civil rights cases in the areas of immigrants' rights, education, employment, and voting rights. Saenz achieved several victories against ordinances unlawfully restricting the rights of day laborers, served as lead counsel in the 2001 challenge to California's congressional redistricting, and initiated the employment discrimination lawsuit resulting in a $50 million settlement with Abercrombie and Fitch.

Saenz said he is looking forward to the new challenges and opportunities. "Throughout its 40-year history, MALDEF has been a national leader on all legal and policy issues affecting the Latino community. I look forward to leading a very strong MALDEF staff in successfully addressing the next set of challenges facing what is now the largest minority group in this country, a group whose progress is essential to our nation's success," Saenz stated.

"Tom Saenz is an outstanding choice, he represents an extensive and celebrated record as a champion for civil rights and social justice. Throughout his career as Chief Counsel to Mayor Villaraigosa and as legal counsel for MALDEF, Saenz has proven to be a cornerstone for legal activism in our country," stated Wade Henderson, President and CEO, Leadership Conference on Civil Rights (LCCR). "I can think of no better leader to take on the challenge of continuing MALDEF's nationwide movement for equality and justice."